Building Trust in the Media with a digital media literacy toolkit
Participant(s)
: Elodie Emery, Ariane Papeians, Margherita Bocchi
Media organisation(s): Live Magazine Belgium (BE), Arts for (IT)
Summary: The Initiative aimed to educate, entertain and develop trust between the media and the general public. It created a media literacy toolkit aimed at educators, students and media literacy professionals in 2 languages (French and Italian). This was a new spin-off on the award-winning Live Mag Academy program in France which has so far involved 1730 students, 75 teachers and 36 journalists. Download the presentation (pdf).
Deliverables: comprehensive storytelling workshops programme aimed at 13 to 18-year-old, impact evaluation sheet, interactive videos made by journalists explaining the way they work.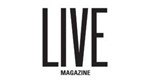 Euragora
Participant(s):
Catalina Guerrero, Sofia Branco
Media organisation(s): The news agency EFE (Spain) and the news agency LUSA (Portugal)
Summary: The initiative consisted of exchanging knowledge and experiences in order to organise a real debate, sponsored, on a topic of European interest designed to reach a multinational, multilingual audience. Based on this experience, the applicants drew conclusions from the results achieved and developed a model of organisation and coverage of this kind of "European" debates and produced a code of conduct for handling sponsored information. Download the presentation (pdf).
Deliverables (in Spanish and Portuguese – subtitles in English):
Debates on the impact of COVID19 on European tourism
Code of Conduct (ethical guidelines for sponsored events)

Future is Blue
Participant(s):
Carlos Carnicero Urabayen; Nick Malkoutzis
Media organisation(s): Agenda Pública (ES); Macropolis (GR)
Summary: The initiative aimed to bring "the Future is Blue", a weekly newsletter analysing European and economic affairs, which started in 2019, to the next level. The participants did weekly video-talks, giving to experts the opportunity to share their insights on camera. The partnership with Macropolis helped reach broader audiences and benefited from the extensive network of EU experts that Macropolis has.
Deliverable: Videos created during the initiative available on these channels.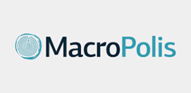 Generating revenue with constructive journalism: how to turn the Coronavirus crisis into an opportunity
Participant(s):
Paloma Scharfhausen, Alfredo Casares, Esther Barrio, Carmen Dumitrescu, Stefan Onica, Raul Sanchez Costa, Bogdan Mircea Neagu, Catalina Mihai, Sebastian-Alin Rotaru
Media organisation(s): Compromiso Empresarial (ES), Freedom House Foundation Romania (RO), Euractiv Romania (RO)
Summary: Building on the Coronavirus crisis, the aim of the project was to attract donors and contributors interested in supporting constructive, positive and reality-based journalism, to strengthen the quality of the editorial content and to help create new sources of revenues. It reinforced the independence and sustainability of the organisations involved.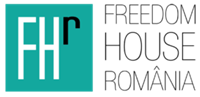 La chronique européenne de Cafébabel
Participant(s):
Safouane Abdessalem
Media organisation(s):
Cafébabel (France) and radio Arabel (Belgium) 
Summary: The idea was to create radio content by dealing with a problem (economic, social, environmental) and providing a solution by talking about an initiative that has been taken in Europe to solve the problem. The podcast covered a European story in French, from different perspectives: "Idées d'Europe, la chronique des solutions".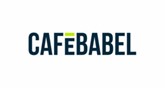 LIVA – a software live video & audio production framework
Participant(s):
Floris Daelemans, Benjamin Poels, Henrik Vandeput, Loic De Visscher, Hugo Ortiz, Benoit Leloutre, Morten Brandstrup
Media organisation(s): VRT (BE), RTBF (BE), TV2 Denmark (DK)
Summary: The initiative aimed at using a solution approach commonly found in the creative industry and digital arts in order to apply it to live production technologies. This initiative created a community-driven software framework for media production and technology innovators that enables the rapid design, testing, and validation of new smart services for live production scenarios in a collaborative, cost-effective and scalable way. Download the presentation (pdf).



LucidAREurope
Participant(s):
Leen Segers, Maelle Quevillard, Maxence Koch, Pol Fortuny
Media organisation(s): LucidWeb (BE) and EURACTIV (NL)
Summary: The initiative's goal was to create a citizen engagement tool to debunk and demystify the European Union, its Institutions, via WebAR. Several buildings in Brussels can now be "scanned" to instantly get insights into the site's objectives and how the European Union is contributing to its activities to reach its goals. The collaboration has been strong, multidisciplinary and led to an innovative solution for bridging the gap between citizens and EU Institutions. Markers can be found on the Brussels buildings listed on the website. Learn more via the presentation (pdf).
Deliverable: https://eoscar.euractiv.com/


Managing Stress & Digital Overload for Journalists
Participant(s):
Kim Brice, Mar Cabra, Aldara Maritegui, Miguel Cabra
Media organisation(s): Freelancers
Summary: The initiative aimed to address the immediate and long-term physical, mental and emotional health of journalists, who are among the frontline responders to the global public health crisis. Focusing on preventative strategies to mitigate the threat of depression, burnout or other stress-related ailments, the initiative created an online space that offers journalists practical tools & ongoing support to navigate the COVID-19 emergency, on the topics of stress management and digital overload. Journalists learned techniques they can use in their daily lives, for example by meeting with the Initiative's team weekly, to practice specific stress management techniques and exchange information about what they find challenging. Deliverables: https://theselfinvestigation.com/ (languages: English and Spanish). Learn more via this presentation (pdf).
Media Integrity Report and Ranking
Participant(s):
Elena Herrero Beaumont, Concepción Sacristán, Verena Ringler, Katharina Kropshofer, Andrea Menapace, Flaminia Delle Cese
Media organisation(s): Fundación Compromiso y Transparencia (ES), Italian Coalition for Civil Liberties and Rights (IT), European Commons (AT)
Summary: Use transparency and governance are effective tools to build integrity in the media sector in EU countries and reinforce trust among the general public. In Spain, the initiative produced the ranking of media companies as in previous editions, including a detailed analysis of  PRISA's governance and its impact on editorial integrity.  In Italy and in Austria, it did the preliminary groundwork to undertake the ranking in these two jurisdictions. This groundwork includes a sample of media companies, the identification of best practices associated with the media integrity indicators developed by Fundación Compromiso y Transparencia and a reflection on the applicability of these indicators in their respective jurisdictions and ultimately across the EU. They completed the report with an analysis of the transparency and governance of the five major media companies in the US and in the UK. The ideal of media integrity can be reached. The main conclusion is that when it comes to governance and transparency, there is a big room for improvement in EU media companies.
Deliverables: A report in English with a comparative analysis of transparency and governance practices in media companies located in Spain, Italy, Austria, the United Kingdom and the United States. Download the presentation (pdf).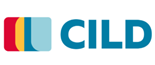 On the other shore of the sea, what drives migrants to leave: beyond what is known, to explore what is yet not known
Participant(s)
: Michele Calamaio; Giuseppe Papalia; Piotr Maciej Kaczynski (Onet.pl)
Media organisation(s):
Total EU Video Production (Belgium) and Secolo Trentino (Italy)
Summary: This storytelling project consists of a photo, video and narrative journalistic reportage focused on the phenomenon of human journey linked to migrations and the current climate change issues. A deep journalistic analysis of the topic was put into practice by working out together the reality of the war conditions, the poor administration of economy finances and the climate change consequences straight on the field.
Learn more on this initiative via this presentation (pdf).
Article "It's not a sin to talk about migration" published on VoxEurop.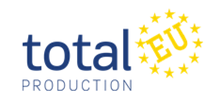 Overcoming nationalistic narratives in Eastern Europe
Participant(s):
Bea Bakó; Martin Bukovics
Media Organisation(s): Azonnali (Hungary) and Transindex (Romania)
Summary: The initiative aimed to illustrate to what extent are the attitudes of ordinary people similar or different to the political narratives about the Trianon treaty and memory politics, on the occasion of its 100th anniversary. Through this perspective, the reportage contributed to a better understanding between the citizens of the two countries (Hungary and Romania). The outcomes of the Initiative are videos and written materials with photos. Download the presentation (pdf).


Strategies for quality evaluation in European journalism
Participant(s):
Pamina Falck
Media organisation(s)
: Näringslivets medieinstitut (Sweden); Börsen (Denmark)
Summary:
The main target of this initiative was to investigate how European news media manage the quality assessment of journalism. Näringslivets medieinstitut (NMI) is one of few think tank-funded organisations that provide evaluations of journalism at the Swedish national level. NMI is funded by "The Swedish Free Enterprise Foundation", financed by the confederation of Swedish enterprise. Through this initiative, the participants learned more from a European comparative approach in media analysis.


Transparency over Objectivity: How to build a membership model by sharing our journalism craft
Participant(s)
: India Bouquerel, Bernadette Kuiper, Vera Born
Media organisation(s): Live Magazine France (FR), Impact Makers
Summary: The initiative aimed to produce financially sustainable online events with journalists giving illuminating insights into the craft of journalism. The idea was to migrate successful live events to create a new format of online journalism, testing out ways to let the audience discover more context around a story — how the story was produced, how it fits into a larger narrative or the editorial values that back the journalism while designing a new membership model.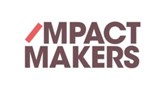 Together we can rise: A data-driven approach to growing communities of women leaders in media in Spain and Portugal
Participant(s):
Mariana Barbosa, Juliana Santos, Ximena Villagrán, Miriam Burges, Itziar Bernaola
Media organisation(s): Associação Chicas Poderosas Portugal (PT), Chicas Poderosas Spain (ES), Newtral (ES)
Summary: Chicas Poderosas launched a Massive Open Online Course (MOOC) at the Knight Center for Journalism in the Americas on female leadership in the media. Without an additional approach, the women journalists in the addressed communities didn't follow the course, as MOOC dropout rates are as high as 96%. The coronavirus crisis didn't help with MOOC completion either, as journalists were busier than ever. In order to solve this, live meetings with trainers were created to follow the MOOC contents.  These "immersion sessions" were an opportunity to watch videos together and also to answer questions and build networks.
Deliverable: Read the Medium article here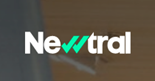 We are news
Participant(s):
Alexandra Haderlein, Niko Möls, Alexander Zitzke, Tav Klitgaard
Media organisations: Freelance (Germany), cooperating with the "Constructive Journalism Institute" of the Aarhus University (Denmark) and Zetland

Summary: The participant developed an online magazine for millennials, proposing new approaches to generate social impact in local communities, the city and the region.
a tidy web-surface, where you don't feel buried in a mass of news

constructive journalism strictly on a local base

told on modern digital channels

engaging the audience on a wide range
Download the presentation (pdf)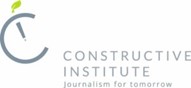 Women for women